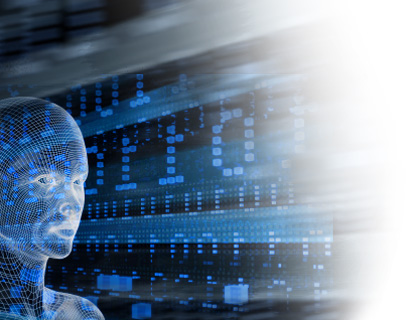 PRE-EMPLOYMENT SCREENING:
In recent years, extensive litigation involving various situations within the workplace has caused management officials across the country to reconsider traditional hiring practices. Federal legislation intended to provide workers with rights that before seemed unheard of were introduced to congress in 1996. It passed, providing unsatisfied employees and applicants with civil leverage that many managers are still unaware of.
In response to this change in the employee / employer relationship, management officials began to take a more proactive approach to the handling of workers. Pre-employment screening stepped to the forefront of manager's tools utilized in the hiring process, becoming more than simply a way to limit legal liability. It has become an aggressive means of reducing turnover and maintaining a more productive, high quality work force.
IFPC Worldwide, Inc. has been providing discreet pre-employment screening and background investigative services for some of the most respected companies in the world for years. While having the ability to process investigative reports in a timely manner for clients that review extremely large volumes of applicants, our company also has the ability to tailor unique, cost effective programs for smaller businesses as well.
Our company prides itself in being a hands-on firm that handles the receipt, processing, and submission of each individual background request on a personal basis. Investigators in our background investigation division are available at any time to discuss the processing status of a report they are personally handling. In addition, investigators are continuously trained and updated with the latest information related to the development of background reports in order to expedite accuracy and thoroughness. The continuous review of public record availability, utilization of database resources, and trends in legislation, assists in accomplishing not only these goals, but also in keeping costs at an industry minimum.
IFPC Worldwide, Inc. has separated itself from others in the field of pre-employment investigations because of the company's attention to detail, customer service, and additional ability to address workplace situations reactively. IFPC also offers a full service Investigations Division, staffed with select investigators formerly of local, state and federal law enforcement agencies. This division of IFPC is available at any time to address, analyze, and strategically diffuse any potentially volatile situation that arises within one of our client's companies such as internal theft, embezzlement, or general employee misconduct.
PUBLIC RECORD SEARCHES: Percentage of
Client Base
Utilization
Criminal & Civil Record History 98%
Criminal and civil record searches are offered at the county, state, and federal courts level. When a record is located on file, information about arrest and court proceedings is provided.
Bankruptcy Searches 55%
Bankruptcy searches can be performed either statewide or nationally.
Credit History 53%
Summary of the applicant's credit history with descriptive information regarding any unfavorable financial experiences.
Social Security Trace 82%
IFPC Worldwide offers both single and triple source social security verification traces. The economical single trace verifies the validity of a social security number, identifies the state and year of issue, and provides a brief address history for the applicant. While also verifying validity and identifying issue information, a triple trace provides a more thorough, real-time address history when required.
Motor Vehicle Driving Abstract 40%
The motor vehicle driving abstract verifies the status of an applicant's driver's license and provides a summary of all moving violation, accidents, and suspensions.
Worker's Compensations Claim History 5%
Worker's compensation claim records are searched by state at various managing government agencies across the country.
PAST EXPERIENCE VERIFICATION: Percentage of
Client Base
Utilization
Academic Achievement 34%
Verification of the applicant's academic achievement at the high school, undergraduate, or post-graduate collegiate level. Information verified includes dates of attendance, degree/diploma earned, and area of study.
Employment History 51%
Verification of the applicant's past employment experiences. Information verified includes dates of employment and position held. When requested and available, IFPC can also provide ending salary, reason for leaving, and eligibility for rehire.
Personal References 15%
Verification of personal reference information provided by the applicant.
Copyright 2001 - 2008 | IFPC Worldwide, Inc. All Rights Reserved. | Site maintained by: IFPC Worldwide, Investigations, Illinois - USA